Next Show 9/22/19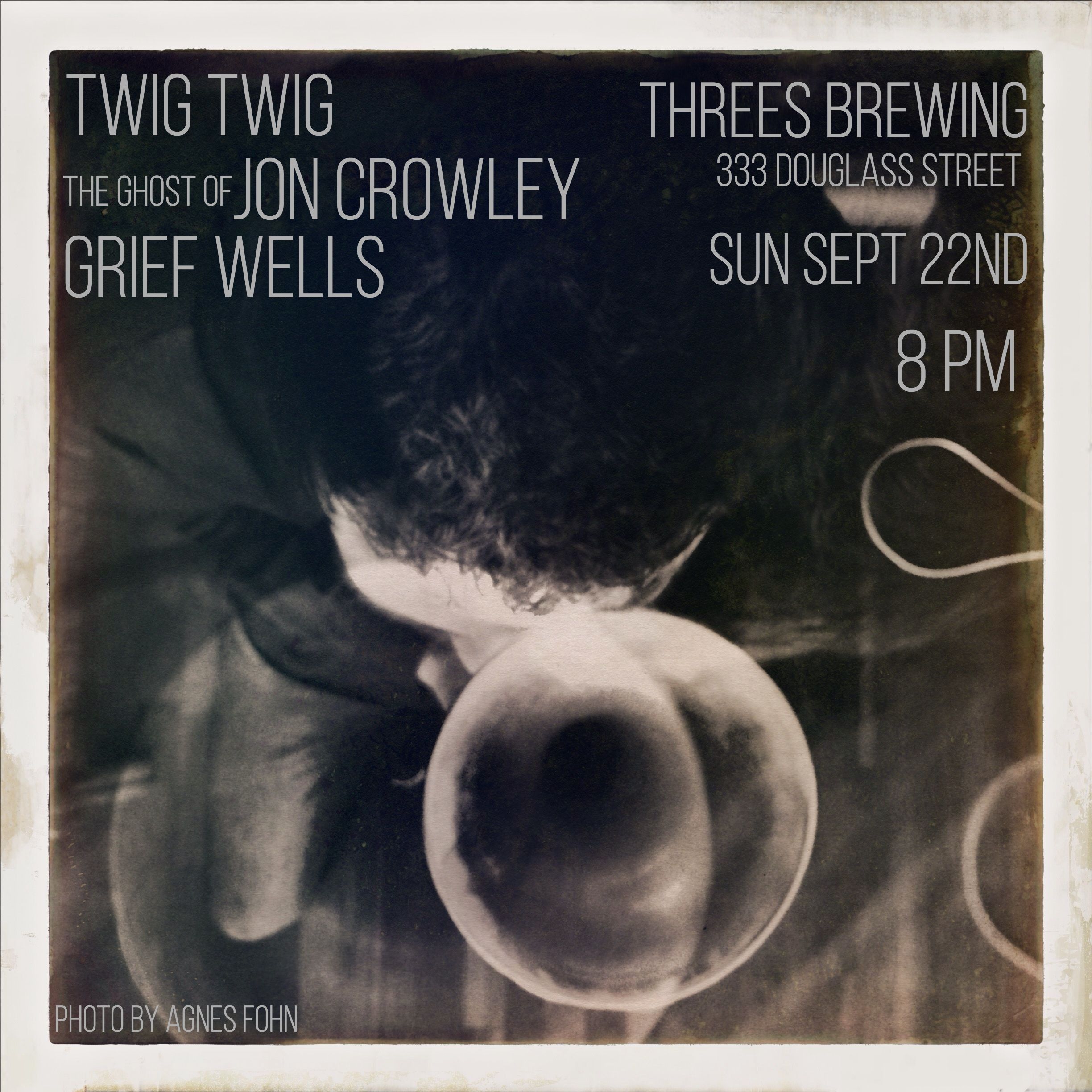 Jon Crowley -Trumpet
Ethan Helm- Alto Sax
TBA- Tenor Trombone
Owen Caprell- Bass Trombone
Brandon Moodie - Tuba
Noah Berman - Guitar
Noah Garabedian - Bass
Jay Sawyer- Drums
Show Annoucement: 8/21/2018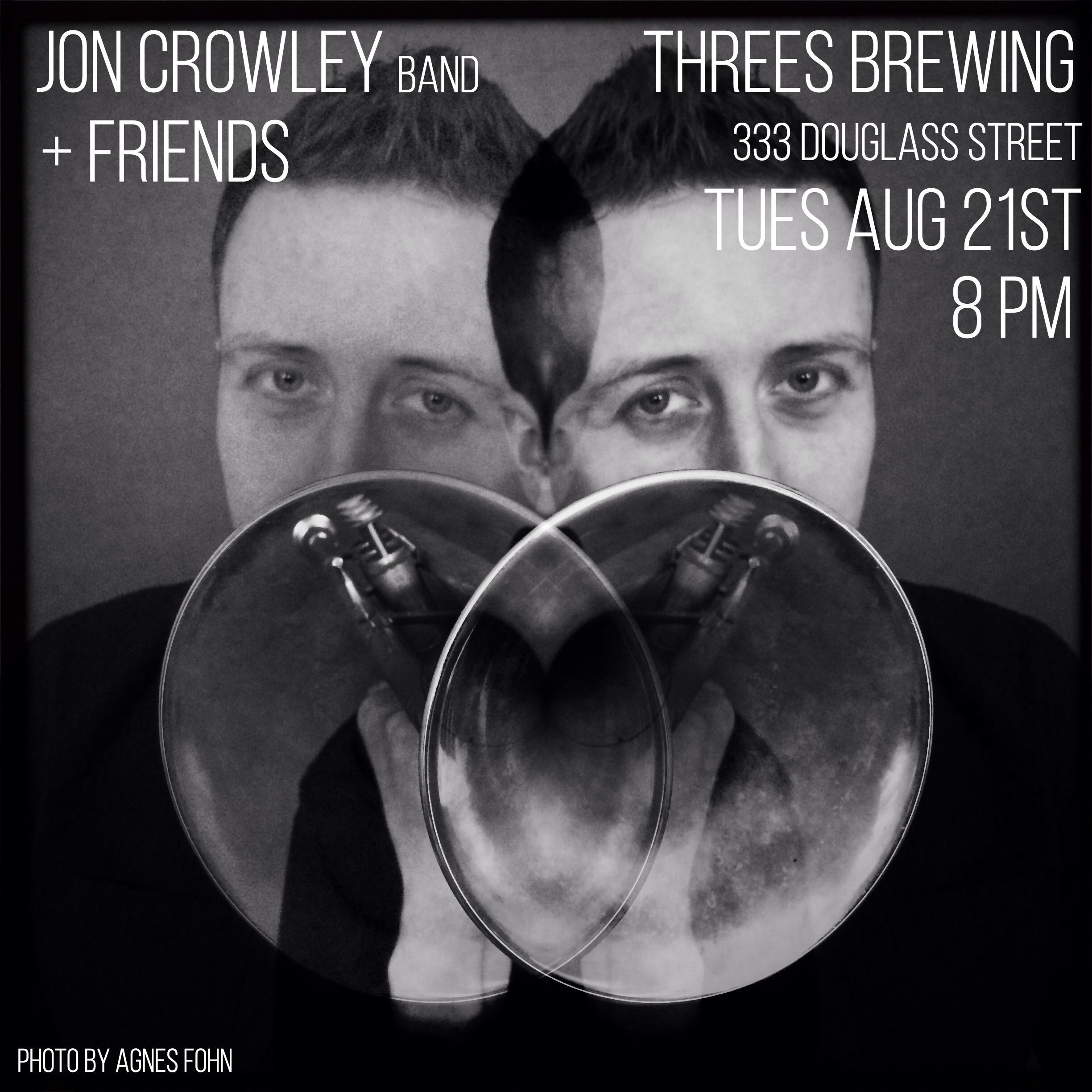 ALL NEW BAND, ALL NEW MUSIC PERFORMED FOR THE FIRST TIME
 
Jon Crowley- Trumpet
Ethan Helm- Alto Sax
Sam Blakeslee- Trombone
Owen Caprell- Bass Trombone
Jen Hinkle- Tuba
TBA- Piano
Noah Garabedian- Bass
Jay Sawyer Drums
July 2018:
"Holding On / Letting Go" is now out today on iTunes, Amazon, Spotify!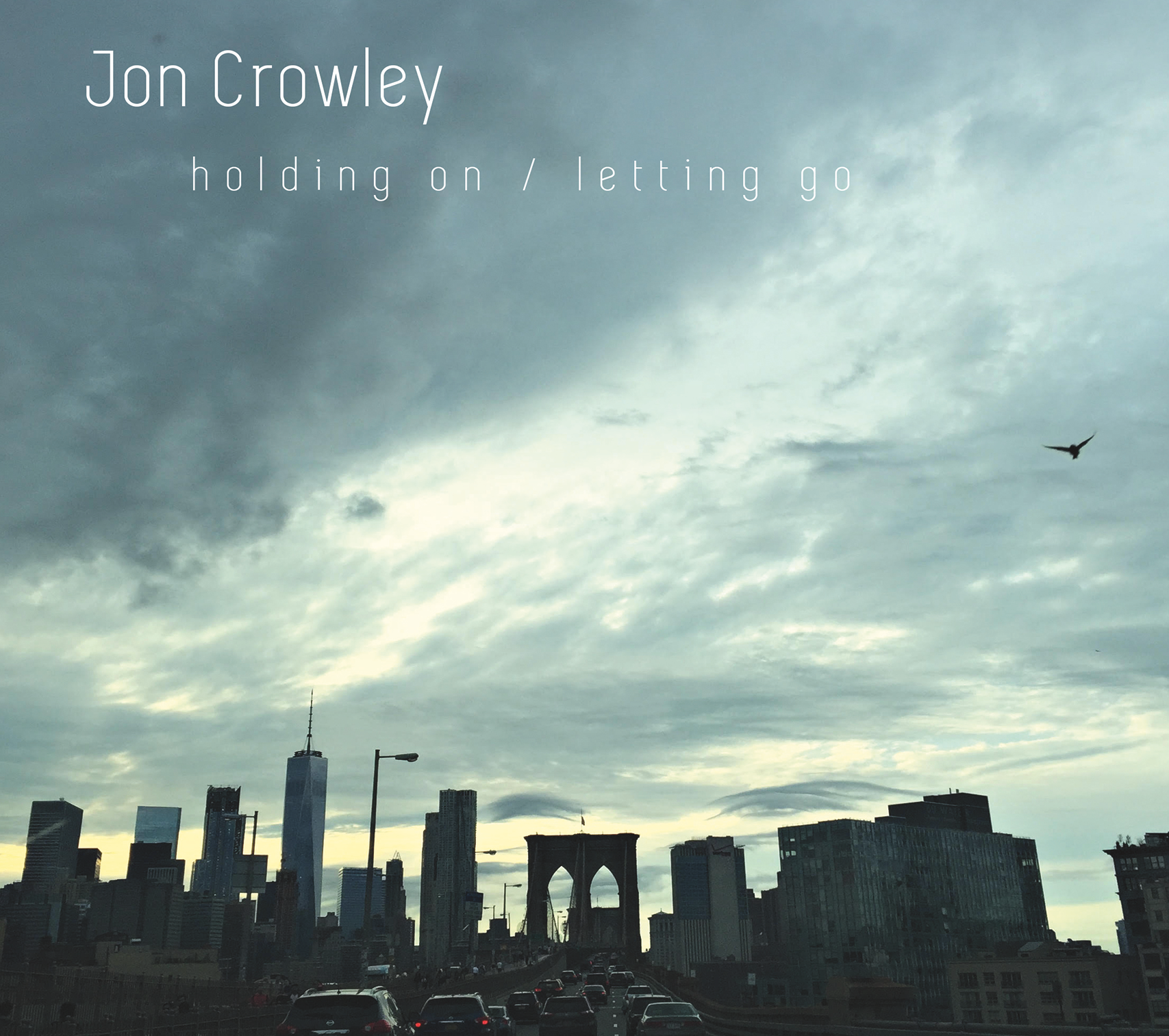 Jon Crowley - Trumpet
John Beaty - Alto Saxophone 
Aldan Banta- Baritone Saxophone
Owen Caprell - Bass Trombone
Brad Whiteley - Piano
Julian Smith- Upright Bass
Dan Pugach- Drums

Reviews of "I Walk Amongst The Humans"(Destiny Records 2016)

"Crowley is an insightful player and composer who is all about textures here, as well as on his prior fine efforts. His playing and compositional approaches are thoughtful, intelligent and avoid pseudo-intellectualism. Both his pen and horn spin subtle images across the session. [...] Crowley's horn is warm, lush, vibratoless, sincere and wholesome. It's a vocal approach, more introspective and evocative than egoistic and intimidating"
AllAboutJazz.Com


"The way that a sunbeam paints a thick streak of light across the room, with a sharp, controlled explosion upon the window pane and unfurling a blanket of warmth across the floor, that's how trumpeter Jon Crowley paints melodies upon the surface of songs.  It has the presence of something tangible, something that can be grasped and bottled up, and it has the same power to captivate and lock in place both time and tranquility like that thick afternoon sunbeam blanketing the room in serenity.  It's a talent that Crowley continues to display on his newest release I Walk Amongst the Humans."
BirdIsTheWorm.com

Listen and Purchase the album here on Destiny Records Website



4/1/16: Back in the studio, beginning work on the next Album.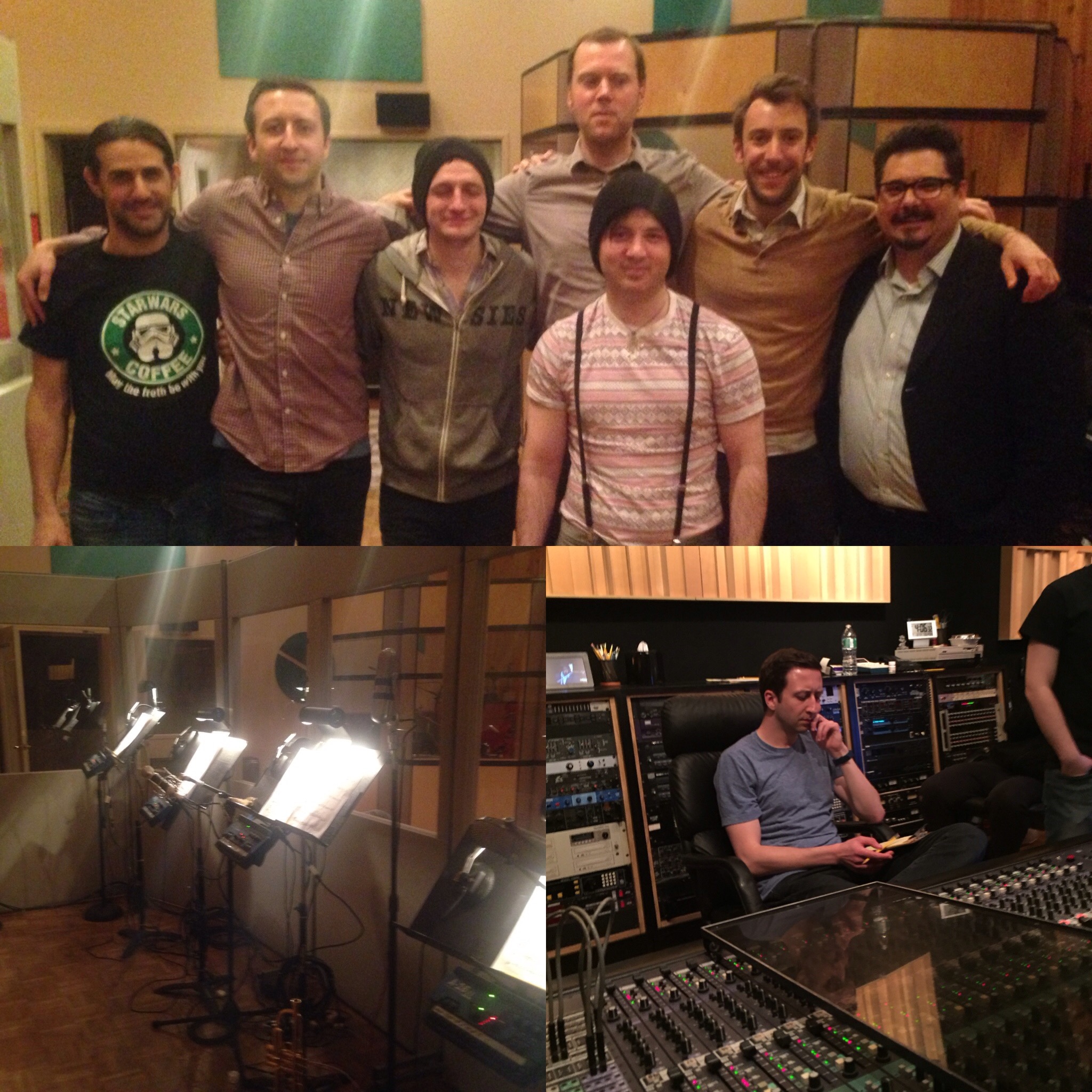 1/14/16
'I Walk Amongst The Humans' CD Release show @ Rockwood Music Hall(stage 2), NYC Sun Feb 28th 7:00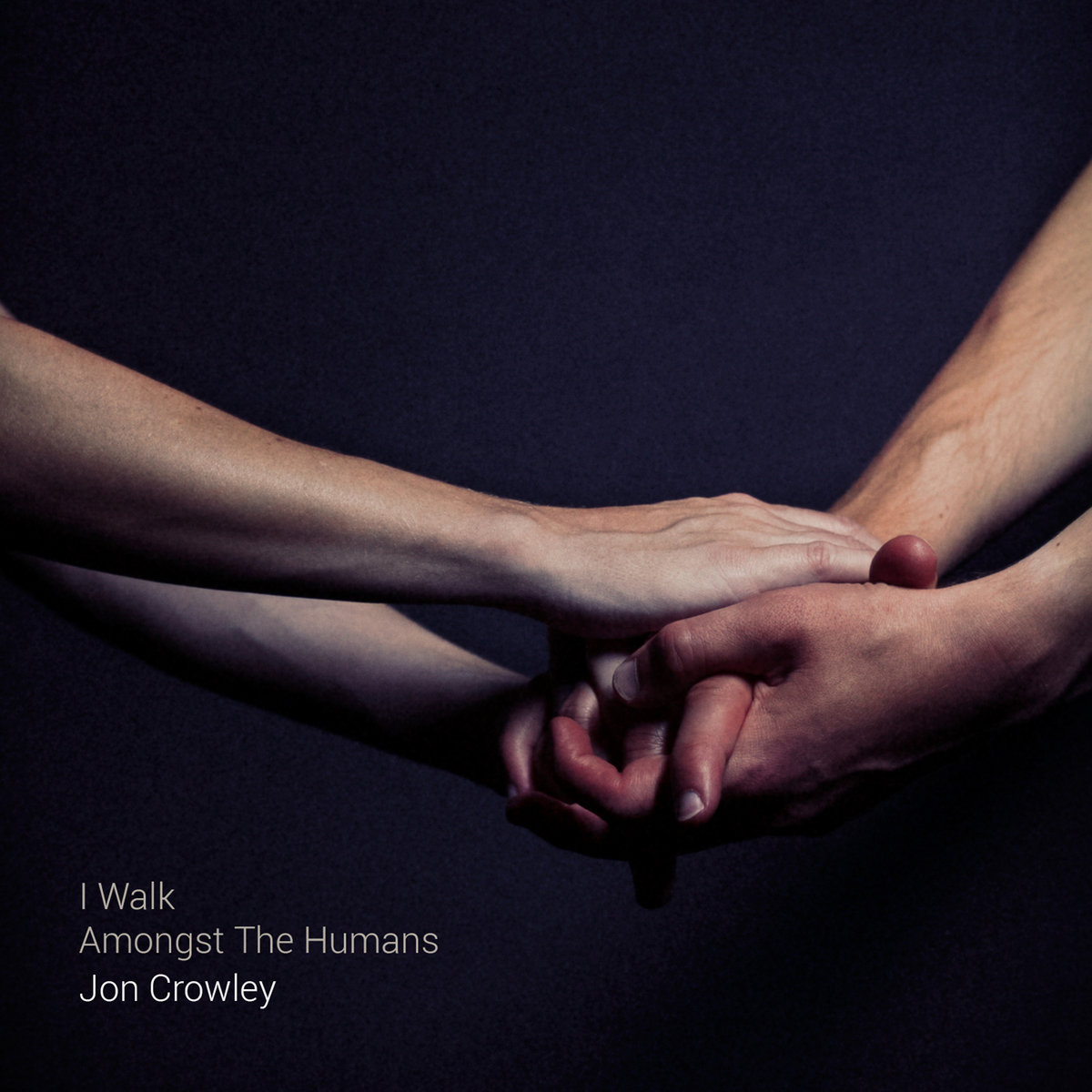 1/13/16
Jon Crowley's next album 'I walk Amongst The Humans' will be released on Destiny Records on March 11th 2016




Jon Crowley appears on 3 tracks on Michael Eaton's new Record 'Individuation', Now available on iTunes, Amazon.com etc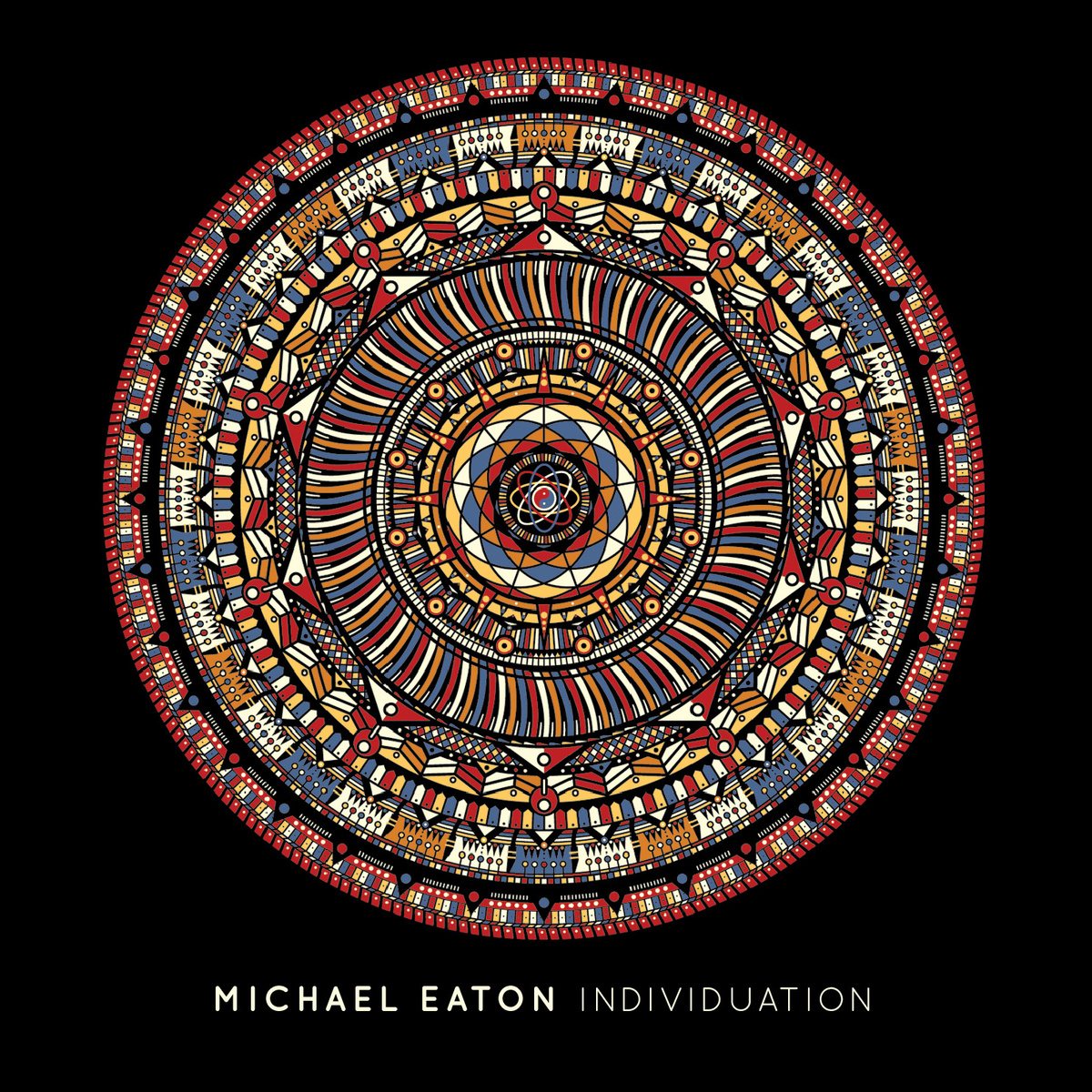 You are visitor number: 20828